Latest offers
Purchase two No.7 cosmetic products in one transaction and get your very own No.7 gift box of goodies worth over £24.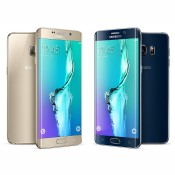 Pre-order the new Samsung Galaxy S6 Edge+ from Carphone Warehouse today.

See more and do more on the supersized Samsung Galaxy S6 edge+. Its stunning edge display and big battery make it a truly amazing phone.
£59.99 upfront : £40 a month.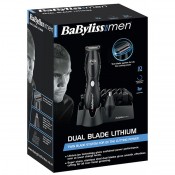 The Babyliss For Men 10-in-1 Dual Blade Lithium from Superdrug is a professional grade rechargeable trimmer with a twin blade system for twice the cutting power.
The lithium-ion technology gives sustained power performance, even at lower charge levels. Super sharp, stainless steel dual blades gives smooth, effortless cutting for all over facial grooming. £29.99 (was £44.99)
News & events
As much as we'd like to believe that we're still to get the indian summer we've been promised... Britain's fashion powerhouse has it's eyes set on Autumn / Winter as Next launches the new season's first collections. 
Pets at Home want to help you to give your pets the best start to live. They understand that taking on a new puppy or kitten can be confusing.
The sun has got his hat on at Pixifoto Mothercare Parkgate
The photo studio are looking for models of all ages for our new summer collections. In return, you get a photoshoot half price and a free 10 x 12 colour portrait.
Have your say
Hurrah! Paul, Mary and the whole GBBO team are back this week, cooking-up more TV gold. Remember these? Which takes the biscuit? Pictures: Great British Bake Off / Love Productions / BBC