Latest offers
Guys, check out the latest addition to the range designed in collaboration with David Gandy.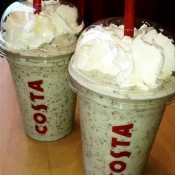 It's Wimbledon finals weekend and what a great idea to create your very own game set and match by sipping on one of Costa's creamy mint choc chip coolers: mint sauce blended with milk and ice combined with Belgian choc chips topped with cream and a drizzle of chocolate sauce. Love all!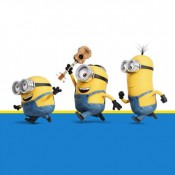 The Minions are taking over the world from Argos.

Check out the unexpected new products in their Minions Shop!

Are you ready to defy convention and be surprised? Bring the Minions to life with their range of toys, clothing, and home decor.
News & events
We all have different needs from our computers be it music production, graphic design, gaming, photography and video editing, surfing the web, or all of the above.
Local children have taken part in a reading event at Parkgate Shopping which encouraged them to develop a love of reading.
This year OUTFIT is supporting Shunburn, Teenage Cancer Trusts' annual sun safety campaign.
The charity aims to teach us about the dangers of burning as well as providing tips to protect our skin.
Have your say
The only thing more entertaining than watching those tennis titans play, is watching their rackets turn red with rage. Top diva moment?