Latest offers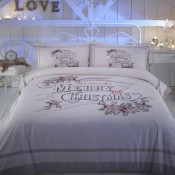 BHS's vintage 'Christmas Word' brushed cotton bedding set, brings the spirit of Christmas into your bedroom. There's still just enough time to visit in store, and get your bed made up all Christmassy before the big night.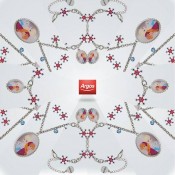 This cute themed pendant and earrings set from Argos is the perfect gift for any little girl. The set features a necklace with a snowflake charm and a blue bead as well as a set of matching stud earrings in a snowflake design.
News & Events
Paws for thought whilst Christmas shopping and think of the family pet - they deserve a little something too.
It's easy to get distracted at this time of year, which can leave furry friends feeling left in the dog house.
Brighten up gloomy days with the new winter pastels collection at New Look. 
This year's annual Rotherham Christmas Toy Appeal has really caught the imagination of shoppers at Parkgate Shopping.